Blemish-Prone Treatments
Cleanse and clarify blemish-prone skin with purifying formulas that go beyond the surface to calm irritations and prevent future breakouts.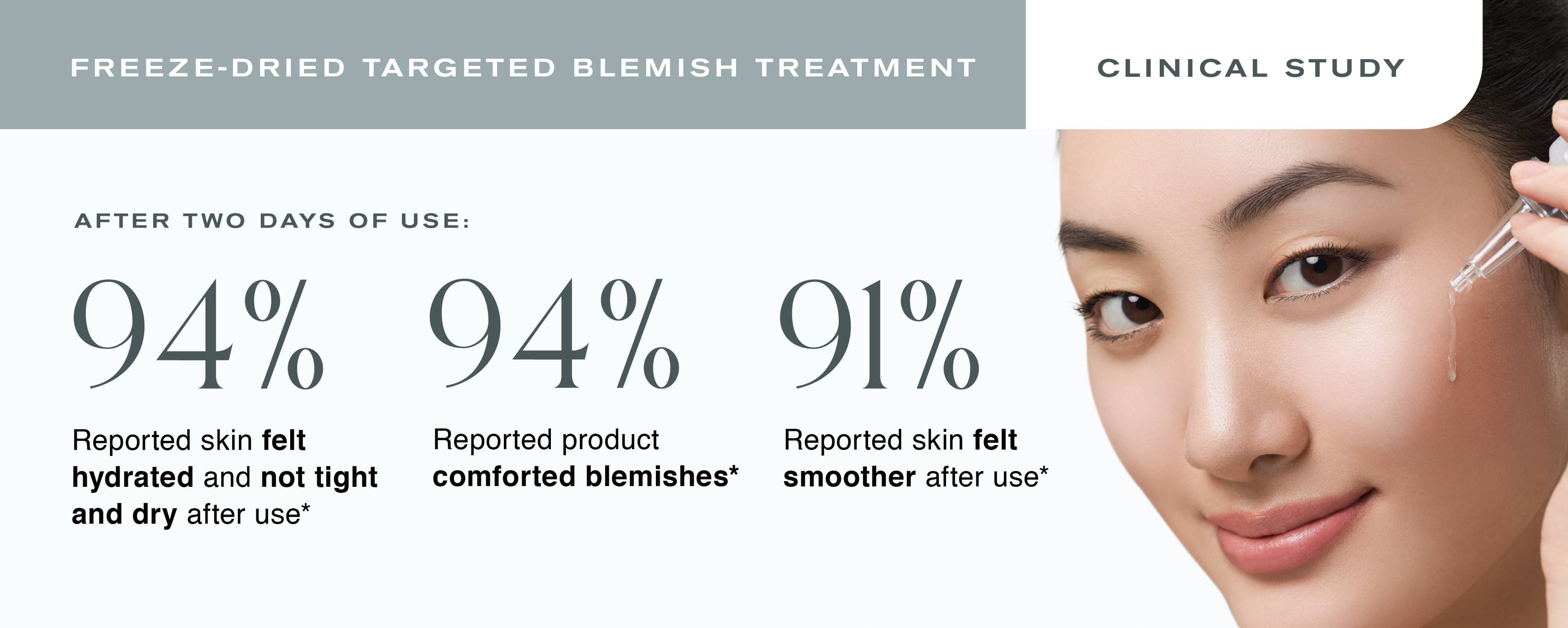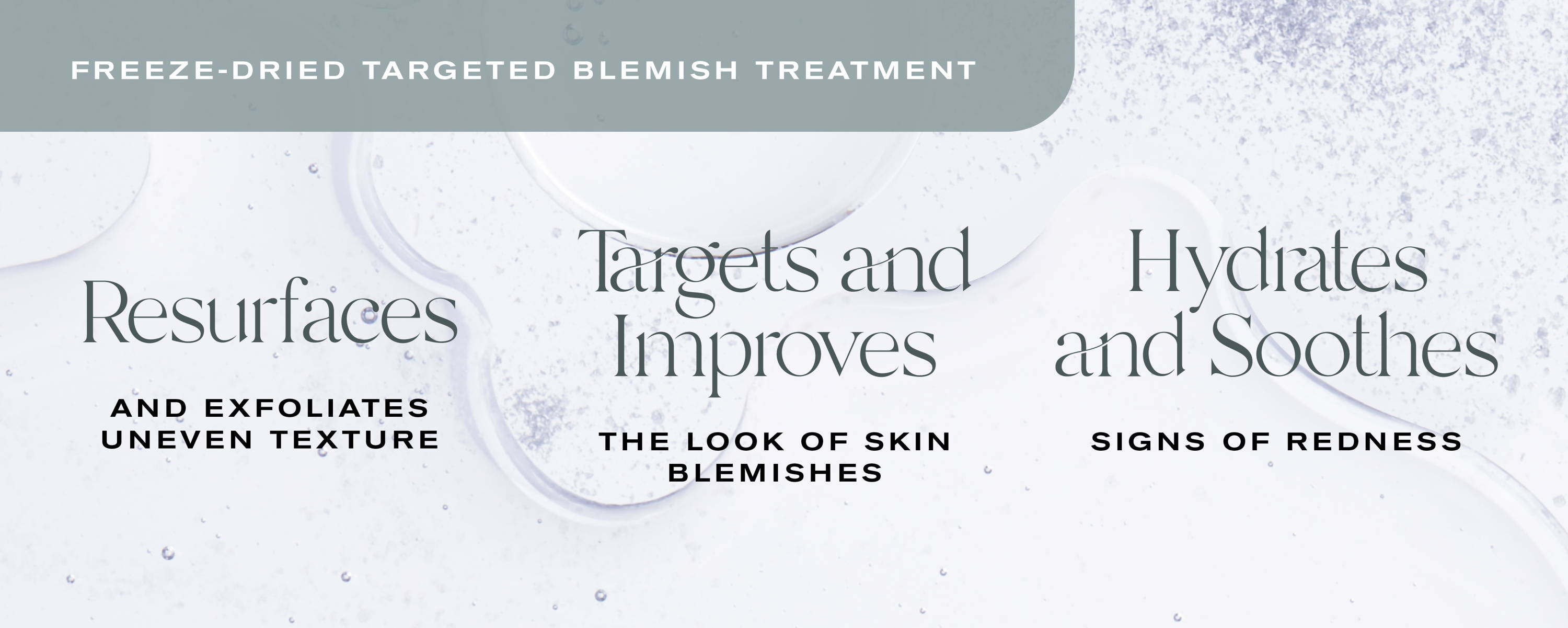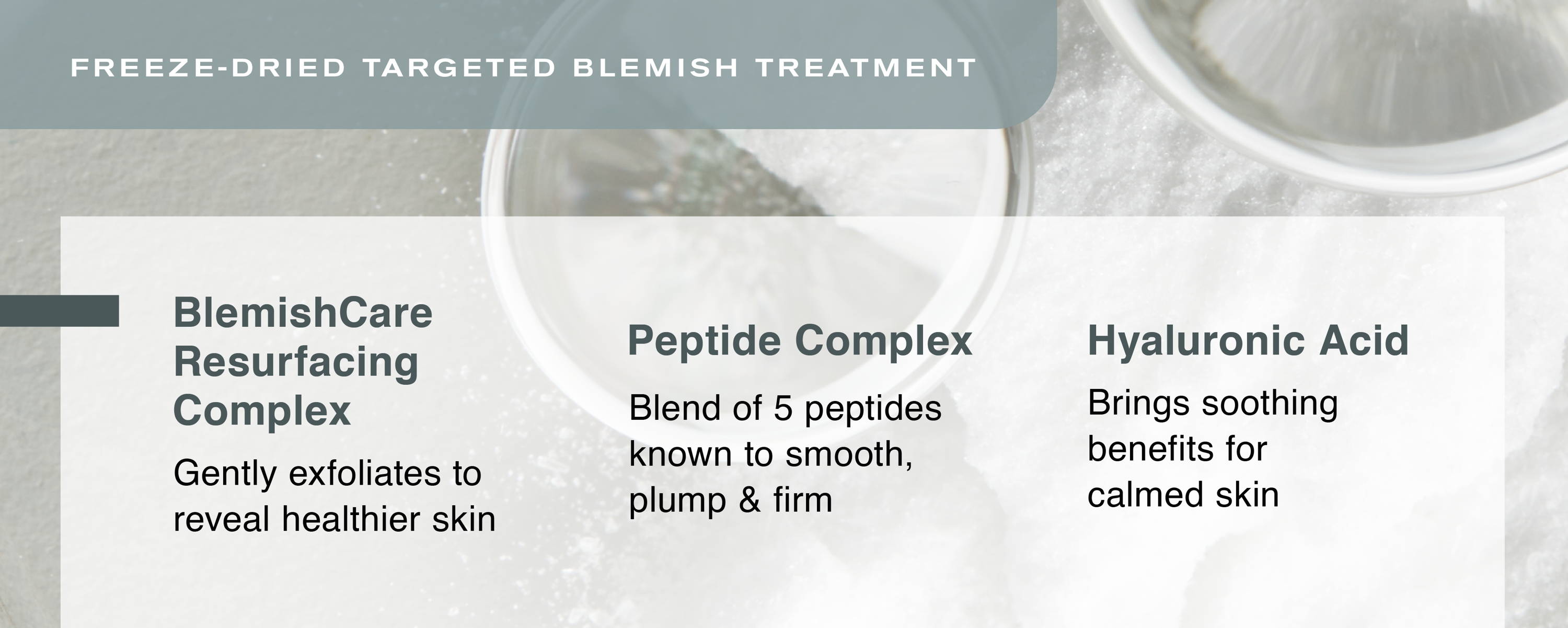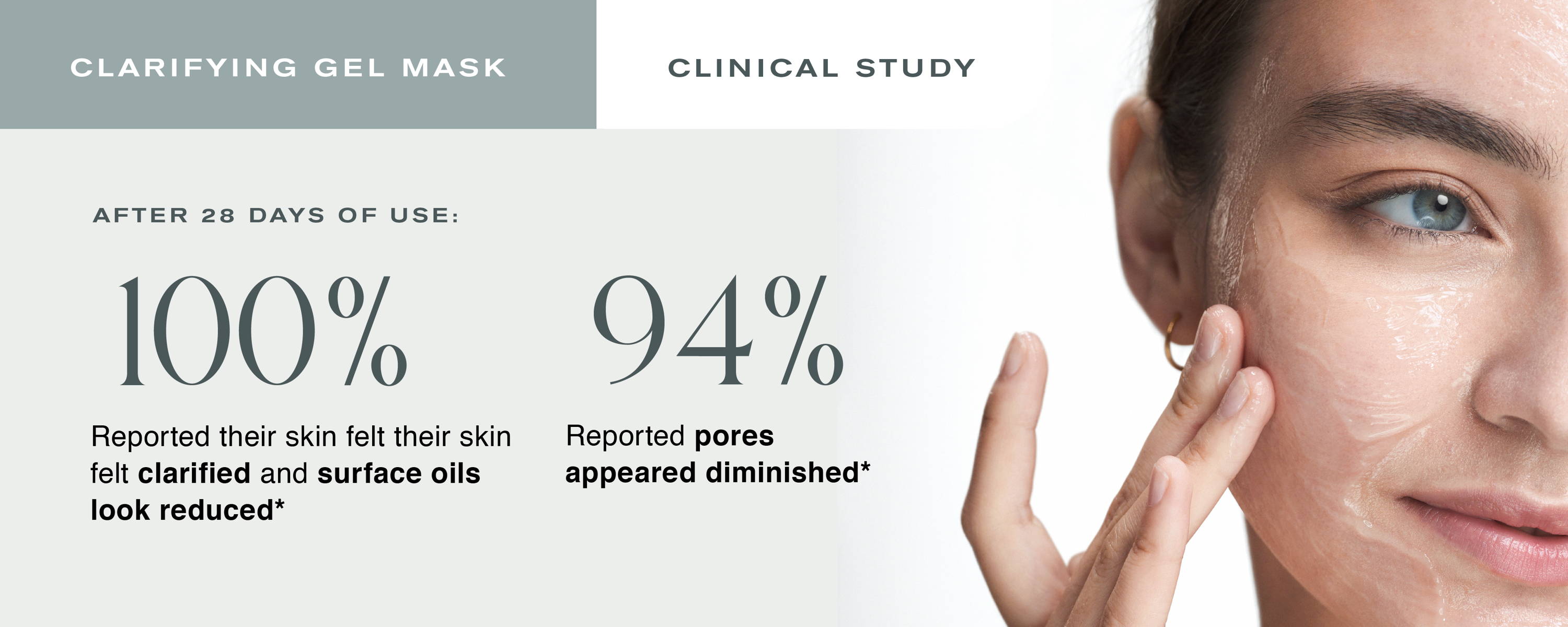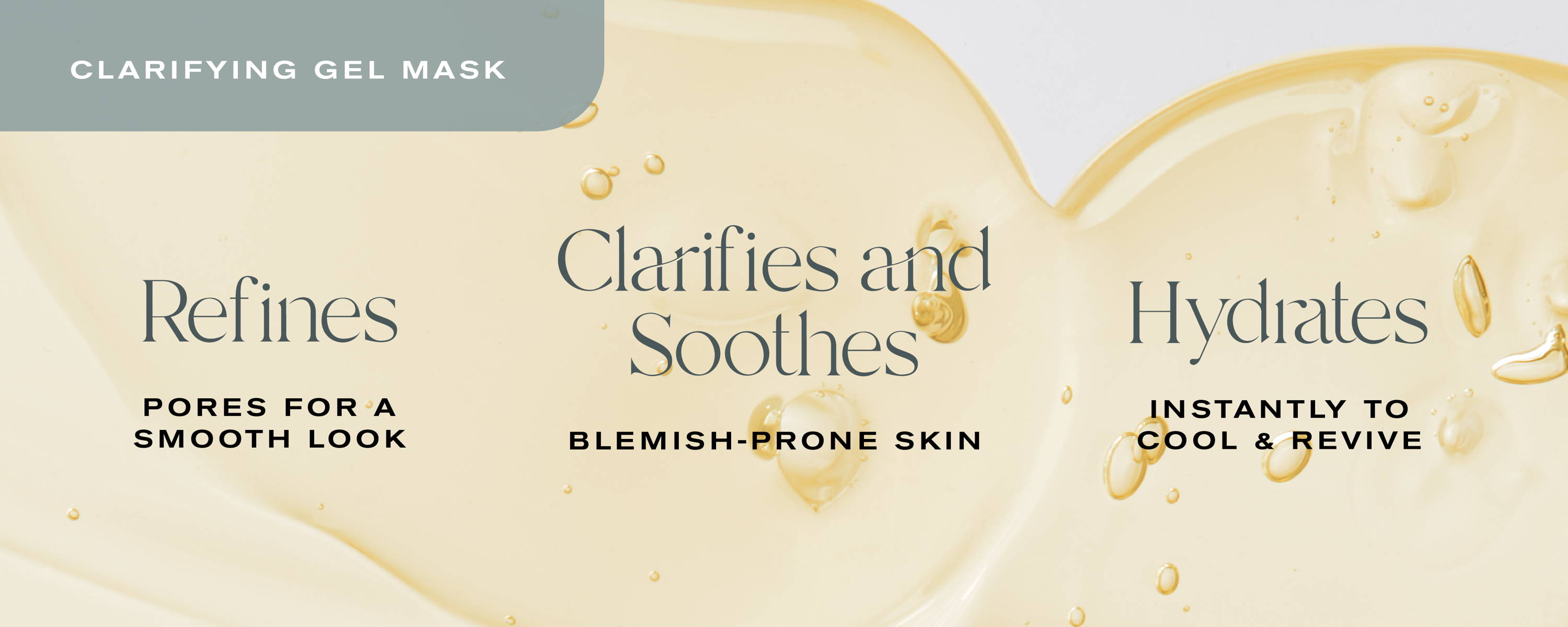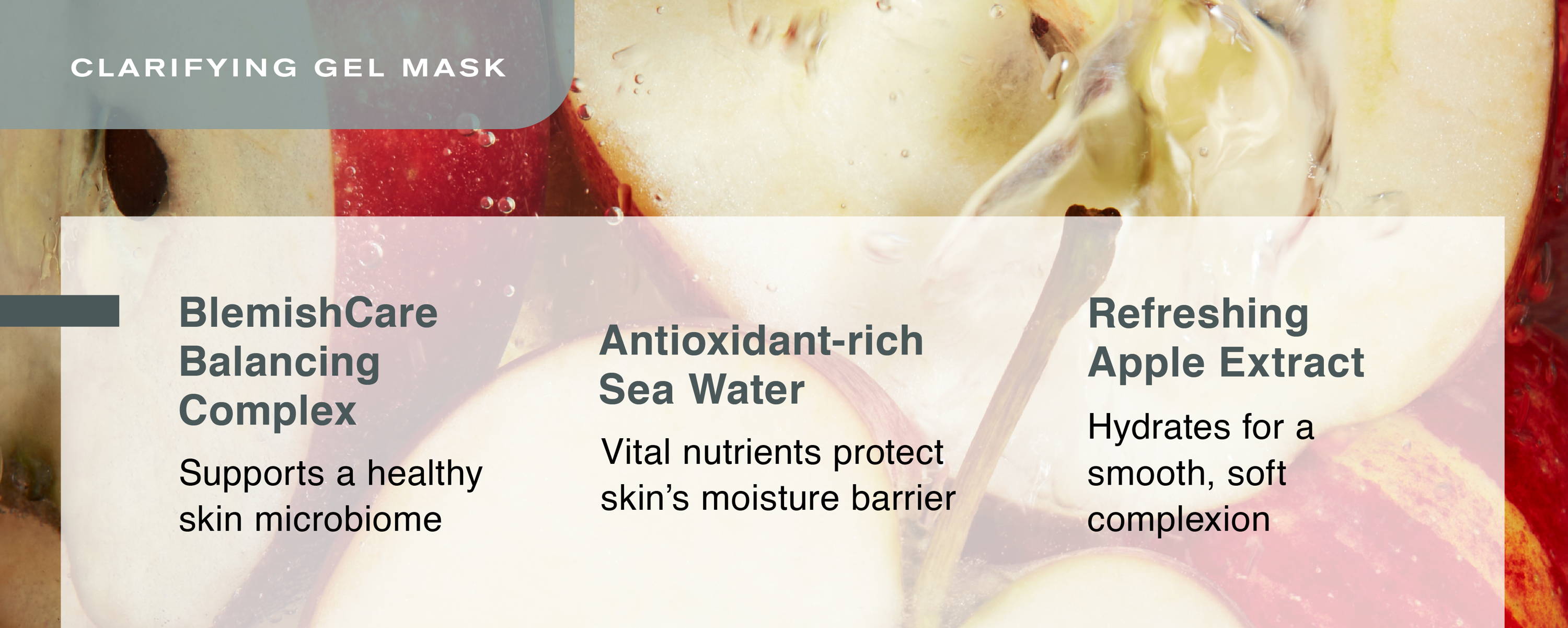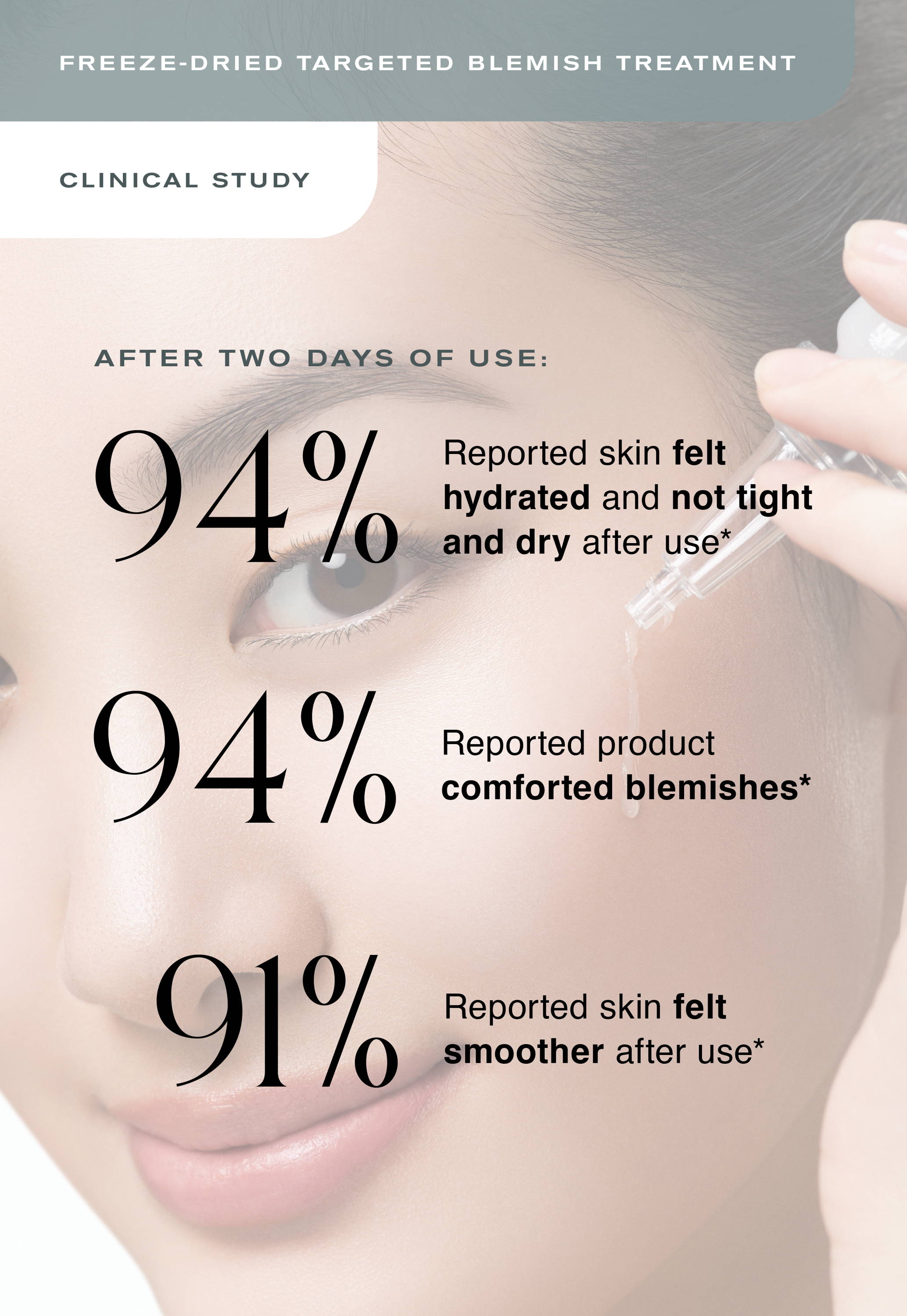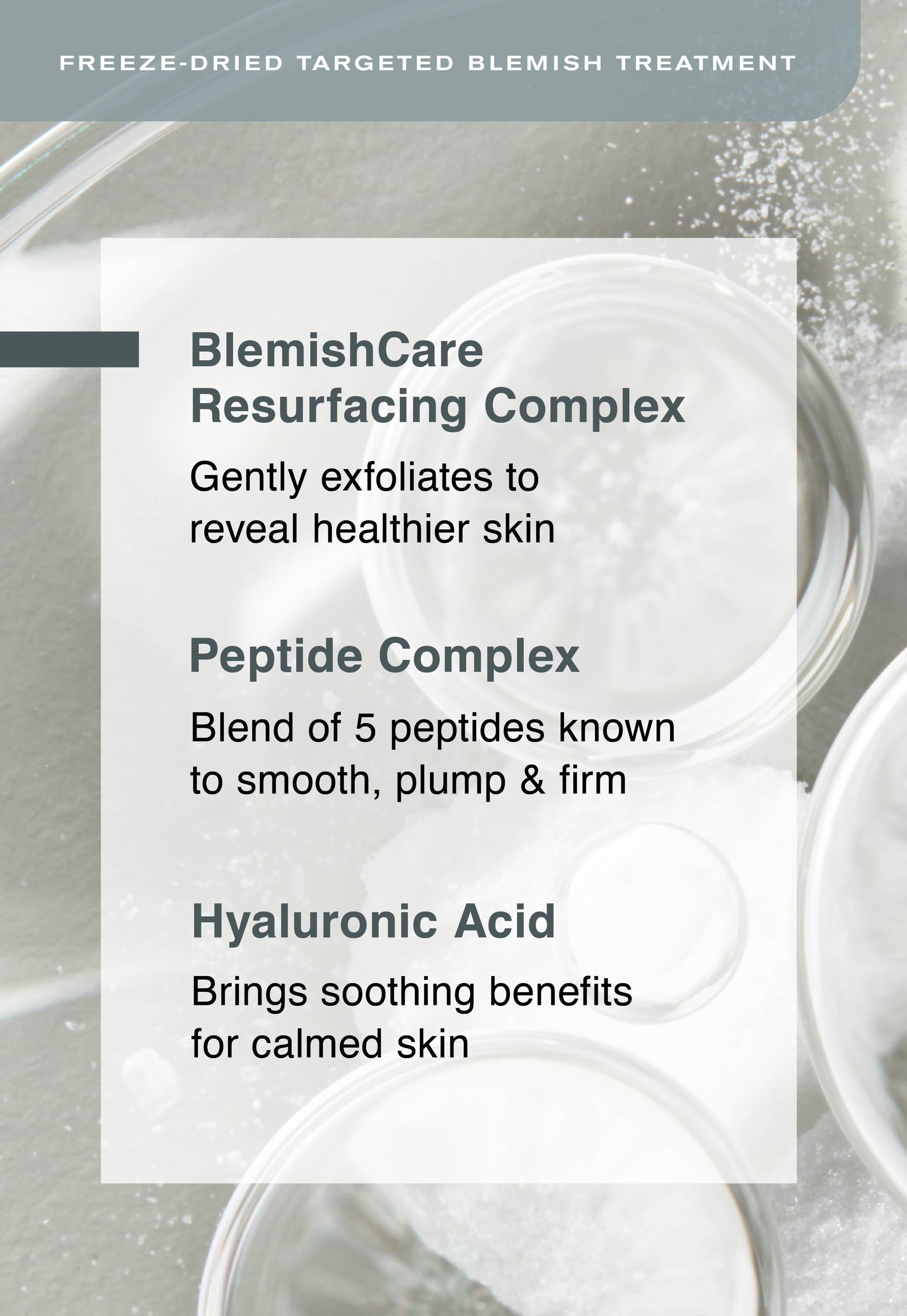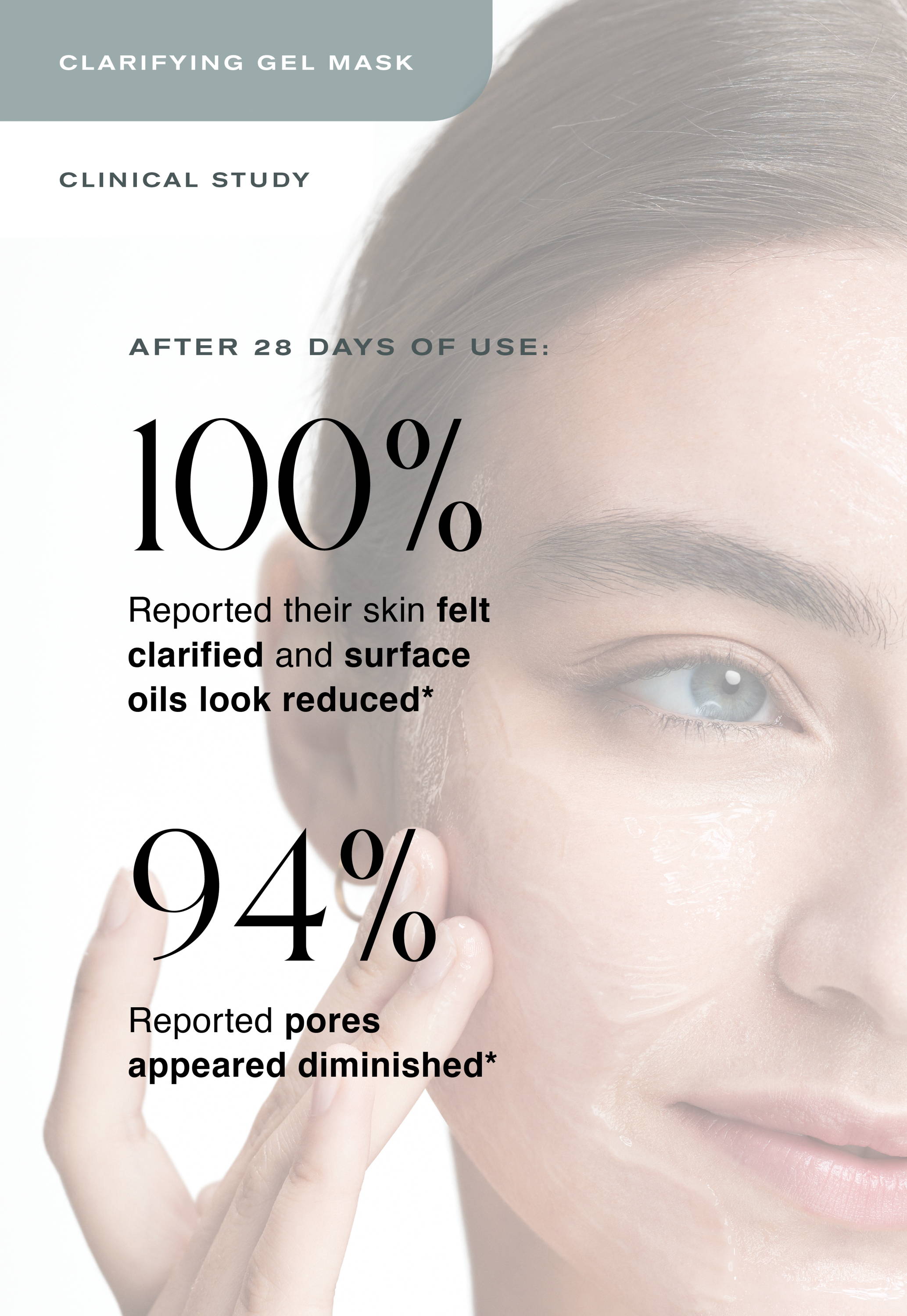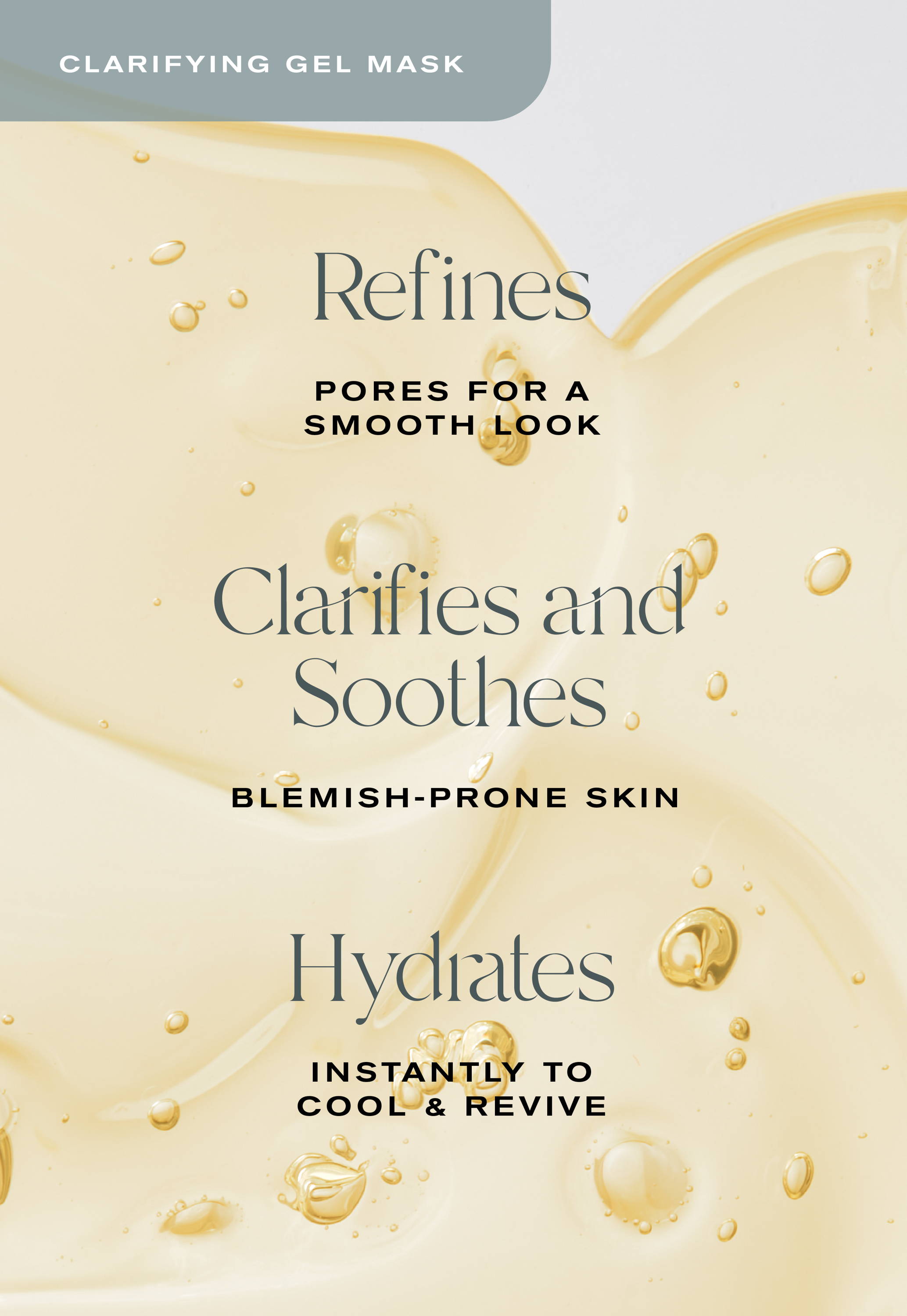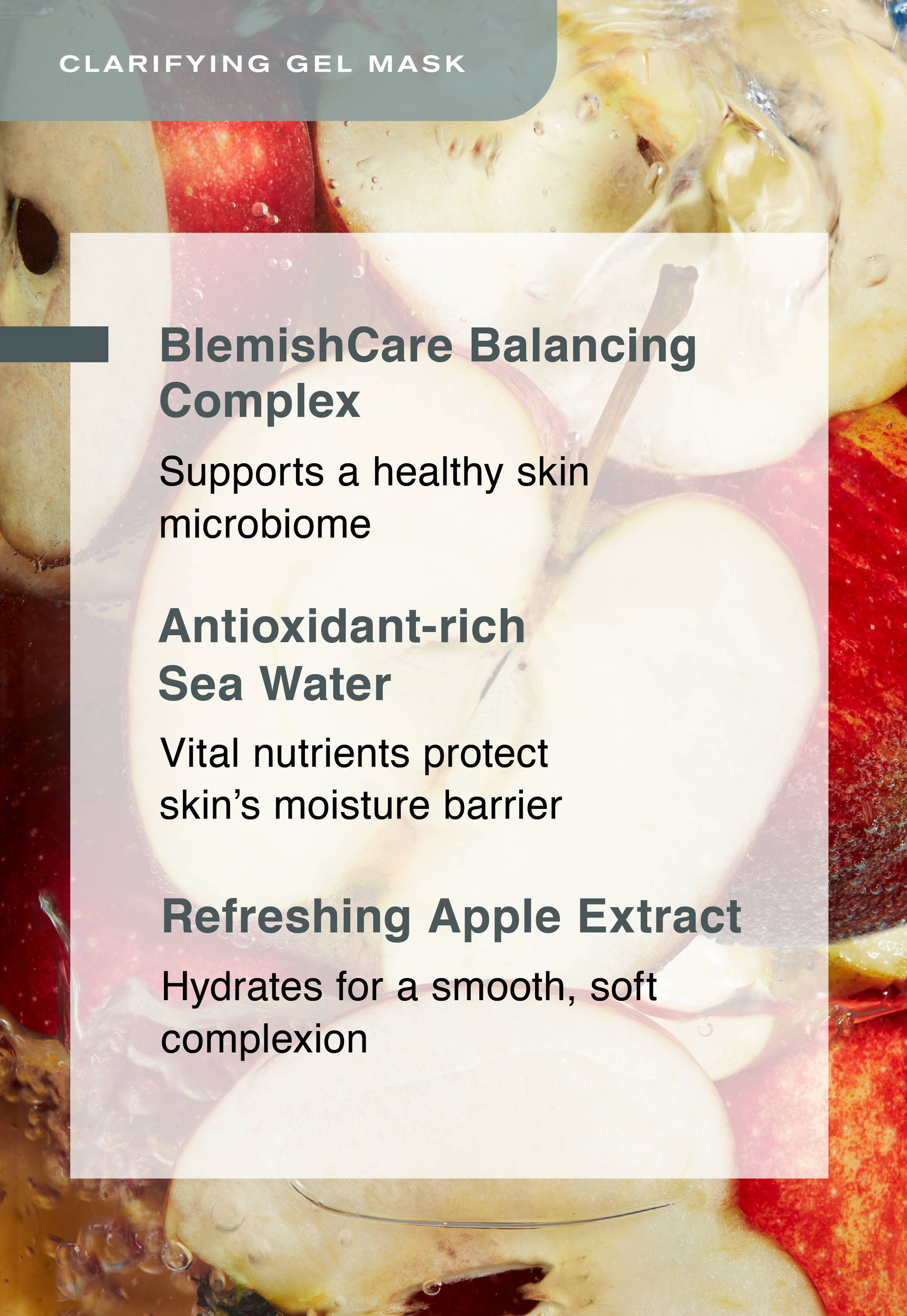 Your Blemish-Prone Ritual
Blemish-Prone Ingredient Glossary
AHAs
Benefit: Exfoliates
Short for alpha hydroxy acids, AHA ingredients have a pH between 3 and 4. These ingredients can exfoliate by breaking down the substance that holds dead skin together. Over time, the use of AHAs can help to reduce dark spots and hyperpigmentation for a more even skin tone.
Benzoyl Peroxide
Benefit: Clarifying
For banishing blemishes and spots, Benzoyl Peroxide is a trusted antibacterial blemish-fighting ingredient. It has the ability to penetrate the hair follicle to target blemish-causing bacteria at the source and reduce surface oils for a clearer complexion.
Amino Acids
Benefit: Antioxidant-Rich
Amino acids are the fundamental constituents of all proteins found in the body. In skincare products, amino acids act as water-binding agents that maintain the skin's hydration. Some have antioxidant properties that protect skin from free-radical damage and reduce signs of aging.
Peptides
Benefit: Plumps + Firms
Peptides are made of portions of short or long-chain amino acids that are made of elastin fibers for firmer and tighter skin. Peptides can deliver a variety of additional skin benefits, including skin smoothing, soothing, plumping, and replenishing.
Hyaluronic Acid
Benefit: Restorative + Moisturizing
A moisturizing powerhouse ingredient. Synthetic variations of HA are used in skin care products to function as a superior skin-replenishing ingredient. Hyaluronic acid has restorative abilities and can boost skin's moisture content, soothe, and defend against moisture loss. It is capable of holding up to 1,000 times its own weight in water, making it an optimal hydrator for all skin types.
Lactic Acid
Benefit: Exfoliates
An alpha hydroxy acid (AHA) extracted from milk. It gently exfoliates on the surface of skin by breaking down the material that holds dead skin together, allowing it to shed naturally. This ingredient primes the skin for adding additional moisturizing ingredients.
Salicylic Acid/BHAs
Benefit: Clarifying
A prominent ingredient in skincare, Salicylic Acid is known for its exfoliating properties, helping to resurface the skin for a smooth, clarified look and feel. Also called beta hydroxy acid or BHA, salicylic is a desmolytic ingredient, which means it exfoliates by dissolving the bonds that hold dead cells to skin's surface. It also has the ability to penetrate into the pore lining and exfoliate inside the pore, making it especially effective for reducing the appearance of blemishes.
BlemishCare Balancing Complex
Benefit: Clarifying + Mattifying
To support a healthy skin microbiome, our BlemishCare Balancing Complex with active ingredient polylysine helps with shifting skin's balance toward healthier strains of bacteria and away from blemish-causing bacteria. The complexion is left balanced with diminished surface oils for a healthy, shine-free look.
Sea Water
Benefit: Antioxidant-Rich
Rich in essential minerals and antioxidants, Sea Water delivers vital nutrients to the skin, revitalizing the complexion and protecting skin's moisture barrier. Our Sea Water is collected from springs on the surface of France's Noirmoutier Island. This deep sea water filters through earth's many geological layers, absorbing vast amounts of beneficial minerals before finding its way to our Clarifying Gel Mask.
Apple Extract
Benefit: Moisturizing
This apple-derived natural saccharide complex infuses skin with instant hydration. With this surge of moisture, blemished skin enjoys the soothing feeling of balanced hydration. The complexion is left smooth and soft with replenished moisture levels.
Aloe
Benefit: Moisturizes + Soothes
Aloe is a botanical moisturizer, known to hydrate and soothe dry skin. The pulp of the aloe plant is water-rich. Often used for after sun care, aloe also reduces redness and dryness from other environmental stressors, making it a favorite cooling ingredient in face and under-eye masks.
Tea Tree Oil
Benefit: Clarifying + Soothing
Tea Tree Oil is an essential oil known for its purifying and anti-inflammatory properties that support skin clarity. It's thought to calm redness, swelling, and inflammation. Use it year-round as a spot treatment and to soothe inflamed skin for a clearer, glowing complexion.